Enjoy speedboat experience of a luxury boat ride.
Visit "marble town" of Pucisca stone masonry school, buy affordable original souvenirs handcrafted of famous "white house " marble.
Swim in unique beach resort Blue lagoon ( St.Lawrence bay).
Pristine clear sea combined with golden sand is an excellent receipt for lifetime memories.
Sightseeing of town Pučišća
Pucisca is one of the biggest resorts on the island of Brac. It is located between Postira and Povlja at the bottom of a deep cove. Pucisca is an ideal vacation place far from the city crowds which offers relaxation in beautiful nature. Archeological findings, such as the Jupiter altar and the Roman epitaph, testify about the turbulent history of Pucisca. This resort is slowly becoming the cultural center of the island of Brac.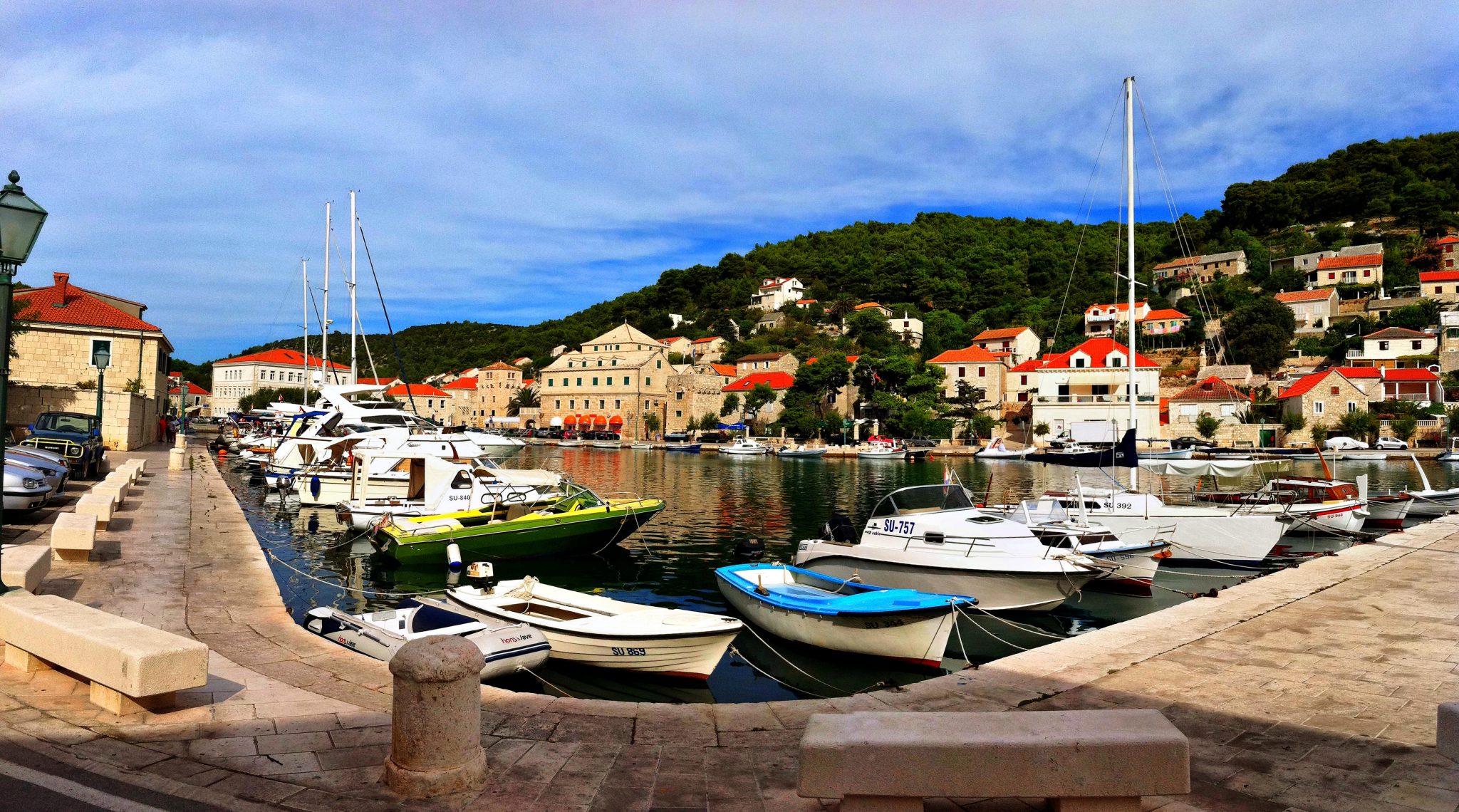 Swimming and optional lunch at Blue Lagoon
One of the most famous beaches on the island of Brač is located in the Lovrečina bay. Lovrečina bay is situated in the northern part of the island of Brač, between Postira and Pučišće, known for its large sandy beach and precious archaeological sites. The remains of the St. Lawrence Basilica from the 5th and 6th century can be found in Lovrečina.
It is truly precious because its sandy strip extends nearly 100m [328 feet] into the sea. The pine forest provides shade even during the hottest summer days. The beach coffee shop and nearby restaurant provide wonderful opportunities to enjoy a refreshment and try out some of the local specialties.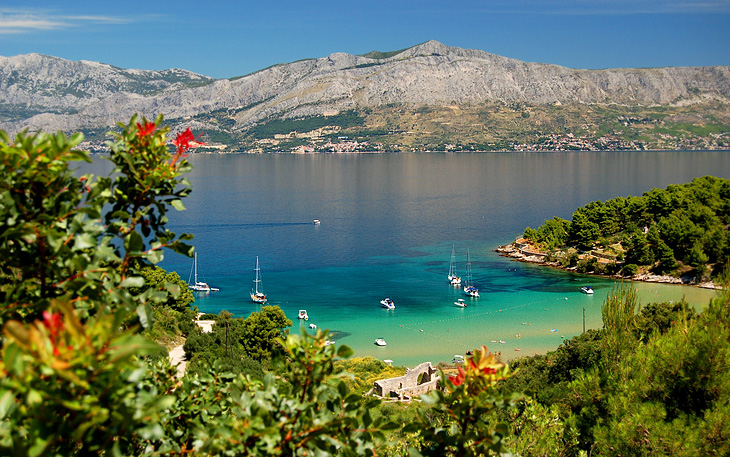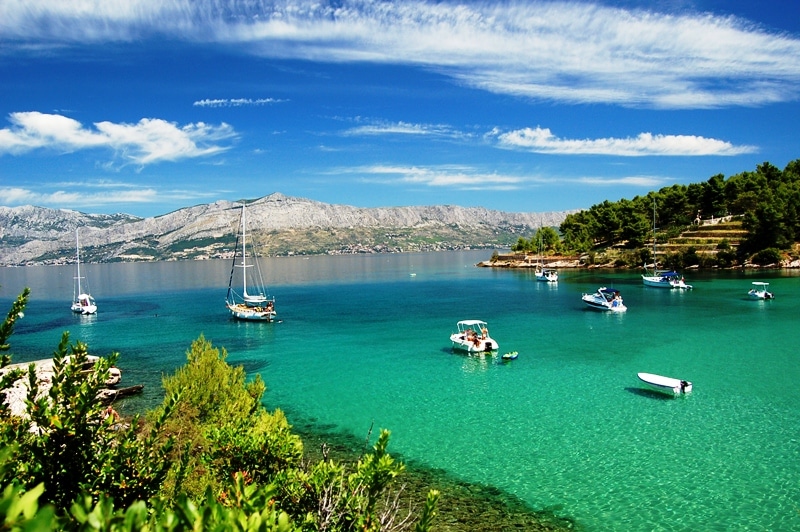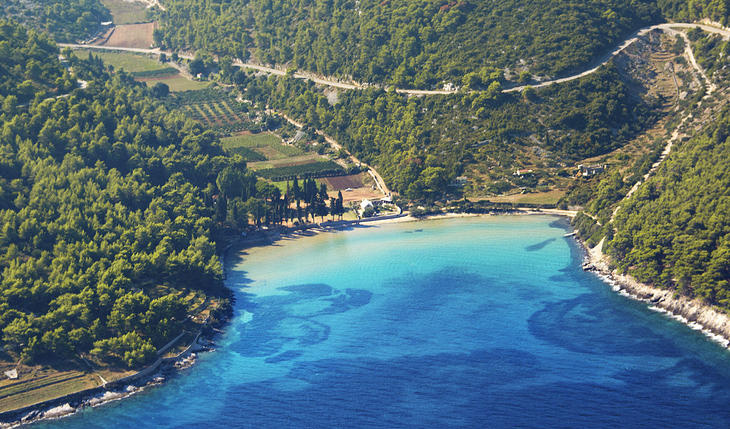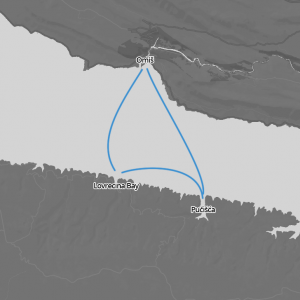 Timeline
09:00 – Departure
09:30 – 10:30 – Sightseeing of town Pučišća
10:45 – 15:00 – Swimming and optional lunch at Blue Lagoon
15:25 – Return