Experience the Blue Cave, along with the town of Hvar and swim in beautiful Blue Lagoon in this full-day excursion.
Sightseeing of Blue Cave
The Blue Grotto or Blue Cave (Croatian: Modra špilja), is a water-logged sea cave located in a small bay called Balun (Ball in the local dialect), on the east side of the island of Biševo and about 4.5 nautical miles (8.3 km) from Komiža.
The grotto is one of the best known natural beauty spots on the Adriatic and a popular show cave because of the glowing blue light that appears at certain times of the day.
Depending on the season, the ideal moment to visit the cave is between 11 a.m. and 12 noon. At this time of day, the sunlight reflects through the water coming from the white floor of the cave and bathes the grotto in aquamarine light, while objects in the water appear to be silver.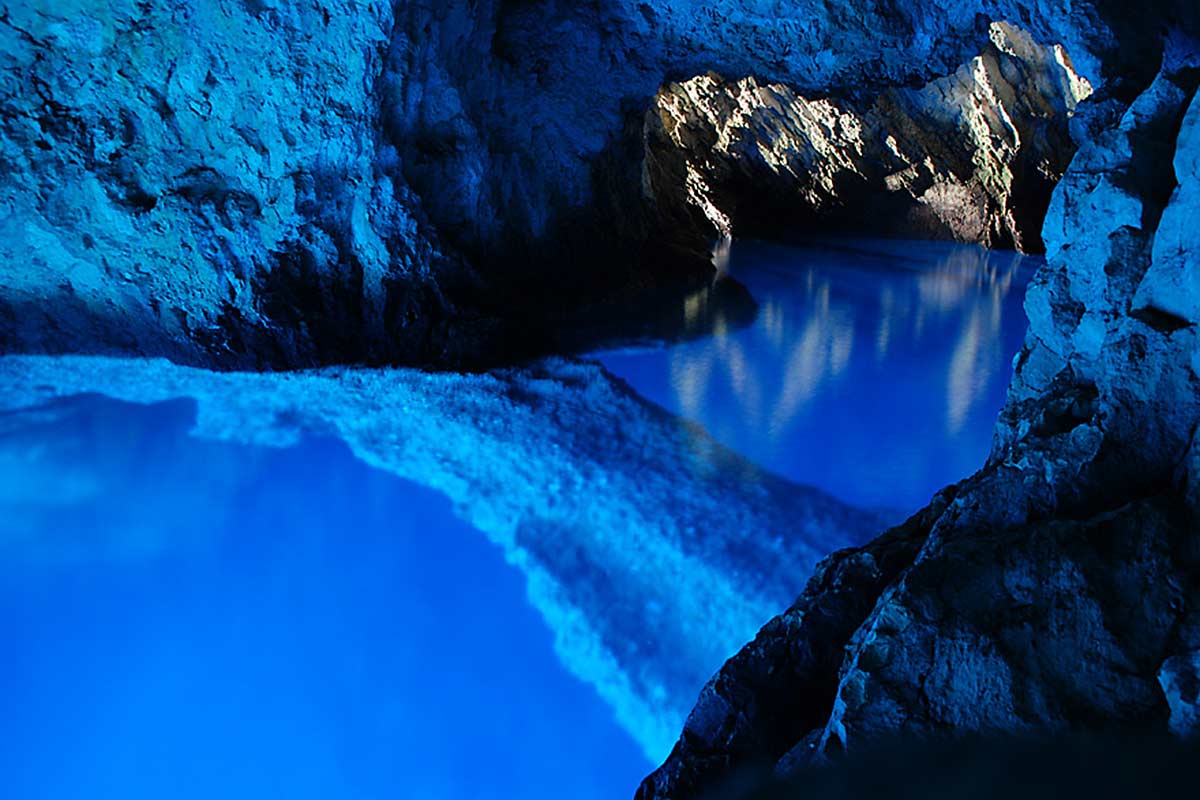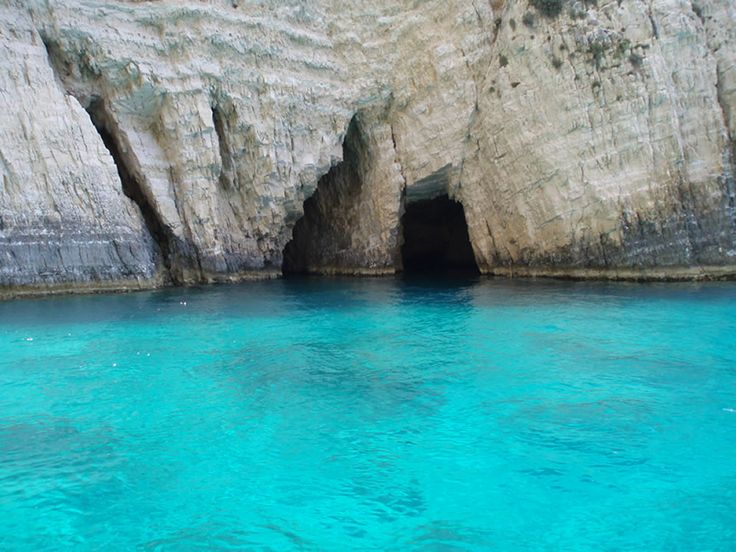 Sightseeing of town Hvar
Hvar belongs to a group of Middle Dalmatia Islands and is considered the sunniest Croatian island, with an annual average of 2726 hours of sun. Hvar is recognizable for its numerous bays, some of which completely inhabited, and some reachable only by the sea. Larger centers on the island of Hvar are Hvar town, Stari Grad, and Jelsa. Along with all the island coast and interiors, there is a large offer of quality accommodation services and here we recommend these private accommodations.
Name of the island comes from the Greek colony called "Pharos", however, it is important to know that traces of life on the island of Hvar goes back to the Neolithic period. In Roman times on the island were built villas and agricultural estates, which resulted in a long tradition of viticulture, but also the high culture of residence. Hvar is called the island of lavender since that plant grows here in abundance, as well as rosemary and sage.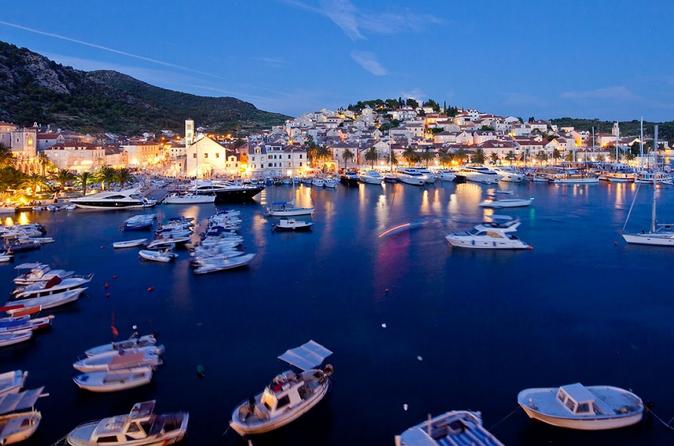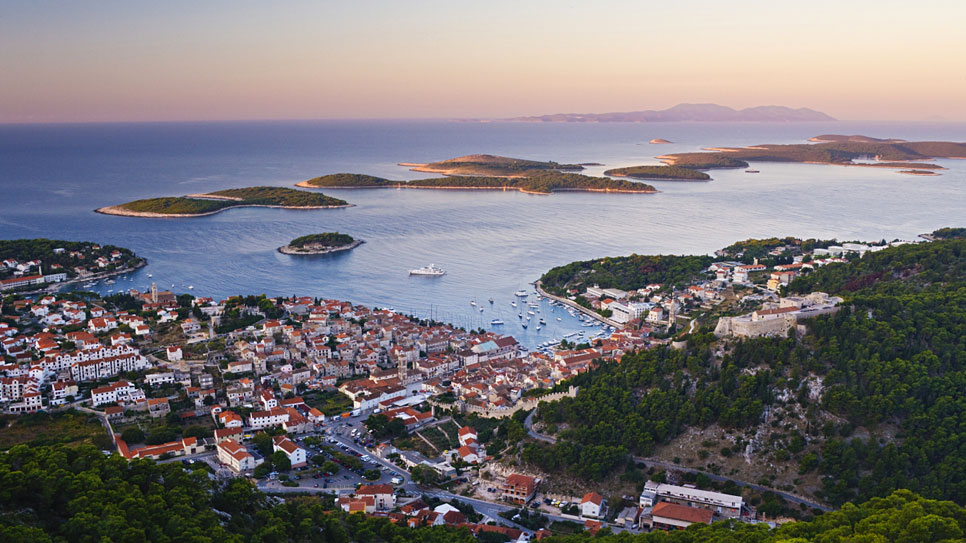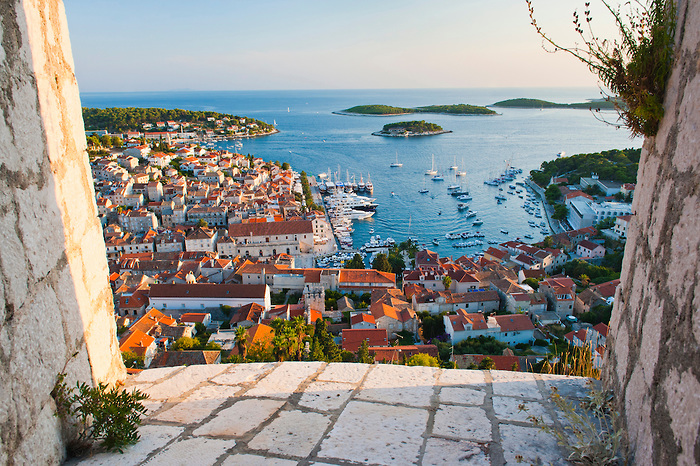 Swimming at Blue Lagoon
One of the most famous beaches on the island of Brač is located in the Lovrečina bay. Lovrečina bay is situated in the northern part of the island of Brač, between Postira and Pučišće, known for its large sandy beach and precious archaeological sites. The remains of the St. Lawrence Basilica from the 5th and 6th century can be found in Lovrečina.
It is truly precious because its sandy strip extends nearly 100m [328 feet] into the sea. The pine forest provides shade even during the hottest summer days. The beach coffee shop and nearby restaurant provide wonderful opportunities to enjoy a refreshment and try out some of the local specialties.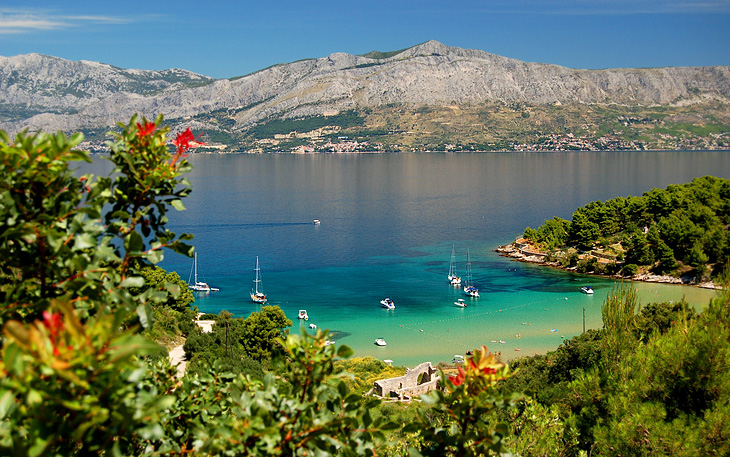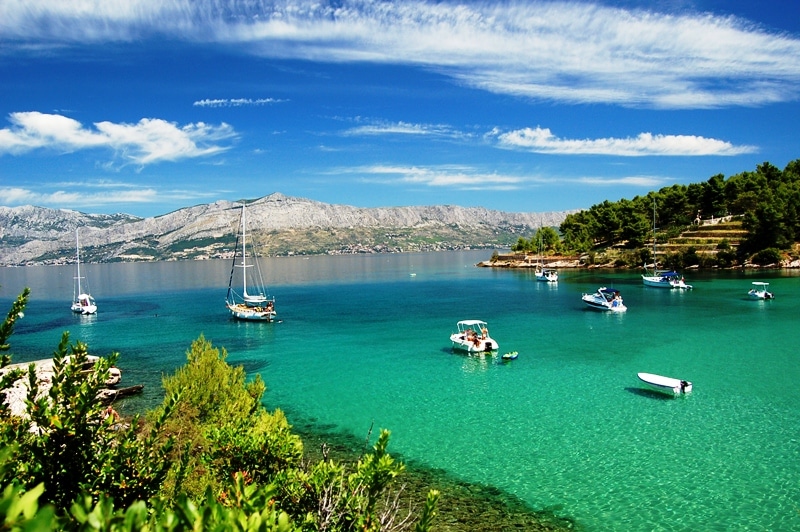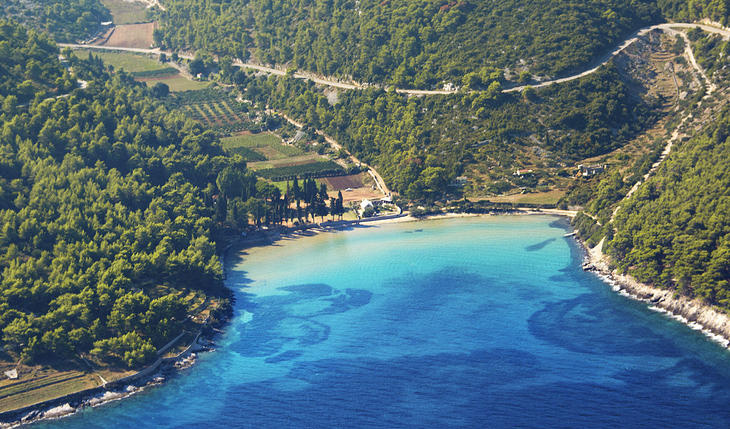 07:00 or 08:00 – Departure
10:00 – 11:00 – Sightseeing of Blue Cave
12:30 – 14:30 – Sightseeing of town Hvar
15:00 – 15:30 – Sightseeing of town Milna
16:00 – 18:00 – Swimming at Blue Lagoon
18:30 – Return
Trip includes:
snorkeling gear
safety equipment
insurance
water bottle's
Trip does not includes:
Entrance fee to the Blue Cave (paid on spot 13€ per adult)