Discover with us hidden Adriatic pearls and swim at secret beaches. Enjoy Dalmatian original the cuisine at it's best on this one day 7 hour Hidden Croatia Luxury boat tour.

The journey starts from Omiš main harbor and casts first towards Vruja cove and unique hidden beach. After Vruja cove we are going to visit Bay Luke where except swimming and snorkeling in a beautiful beach you have an opportunity to enjoy Croatia gastronomy in one of the best restaurants in the archipelago.
The last destination on our journey is charming small town Pucisca on the island of Brac often listed as one of the prettiest in Europe. Luxury boat tour ends at town Omiš, the usual pickup and dropoff place.
Pučišća
This charming village on the north side of the island of Brač is often listed as one of the prettiest villages in Europe. This picturesque village is located at the end of the deep natural cove. It is known for it' s culture of stone masonry. Pucisca is rich in white stone and exactly the local stone has contributed to the development of the town. The work with the stone is brought over from generation to generation. There is a beautiful stonemason school in the village.
Many palaces throughout the world have been built with the stone from Pučišća, since the renaissance age until today. Many domestic and foreign sculptors use this stone for its works which are set on many public places. Harmony houses made of white stone, famous Masonry school, renaissance palaces, baroque buildings also made of white stone are simply breathtaking. At local souvenir shops, you can buy affordable original souvenirs handcrafted of famous "white house "marble. This area is also known for it' s production of olive-oil, vine, and figs.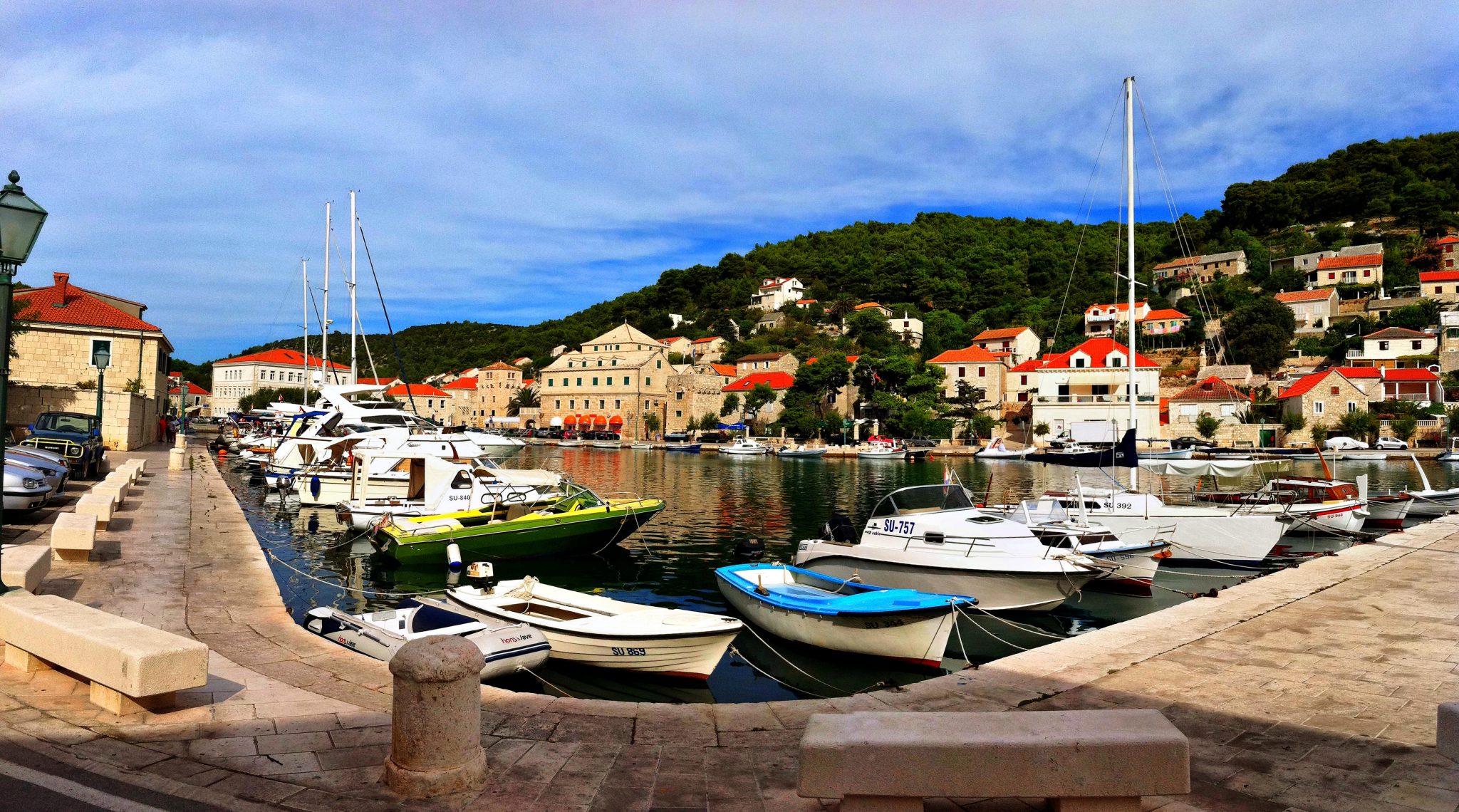 Fotoreportaza sa otoka Braca 200713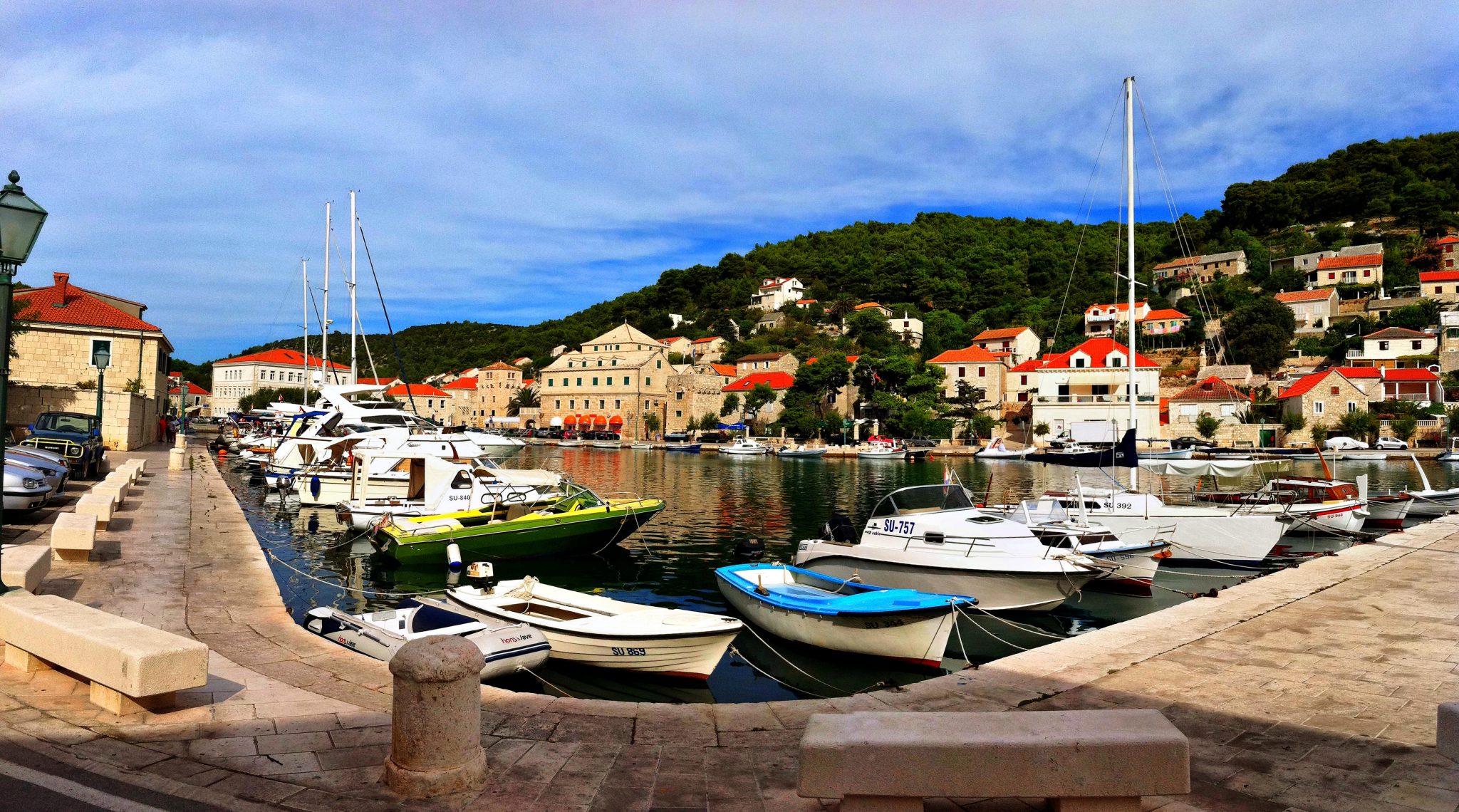 Bay Luke
Bay is nestled along the northern shoreline of the island of Brač. This quiet cove ideal for enjoying Croatia gastronomy, having one of the best restaurants in the archipelago.
Bay Luke is one of the most beautiful bays on the north side of the island. Deep inland, situated between Pucisca and Povlja, with five small beaches, protected from winds.
In the bottom of the bay, by the beach, there is a restaurant offering traditional Dalmatian dishes and shellfish and fish from there own breeding, as well as organically-grown fruits and vegetables.
There is a beautiful beach where you can enjoy yourself and the playground for the children by the restaurant.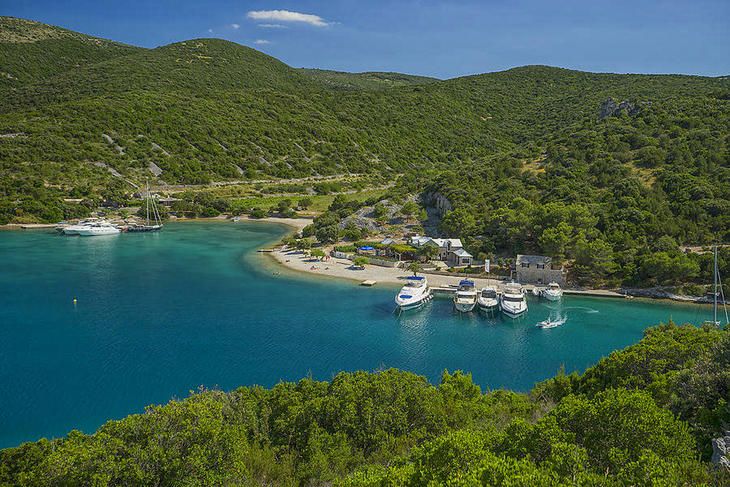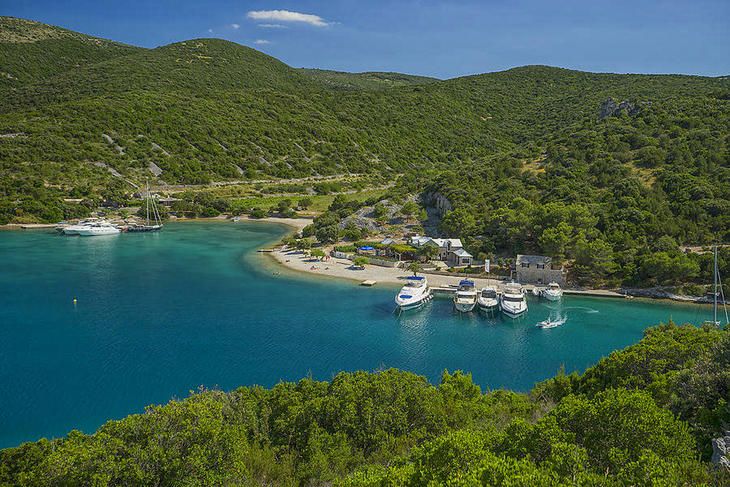 Vruja
Vruja is extraordinary cove situated 10 miles southeast from Omis at the end of Omis Riviera. Below the steep rocks, there is beautiful and sheltered gravel beach which is only
accessed by sea, by boat, due to extraordinarily steep and inaccessible terrain surrounding them. Large schools of fish gathering in order to feed and reproduce make a beautiful view. Small shallow caves on the sea edge give an opportunity of cliff jumping. The cove is beautiful snorkeling and diving spot, famous also for its abundance of sea life, so grab our free snorkeling gear and dive or just relax on the sun in this beautiful cove.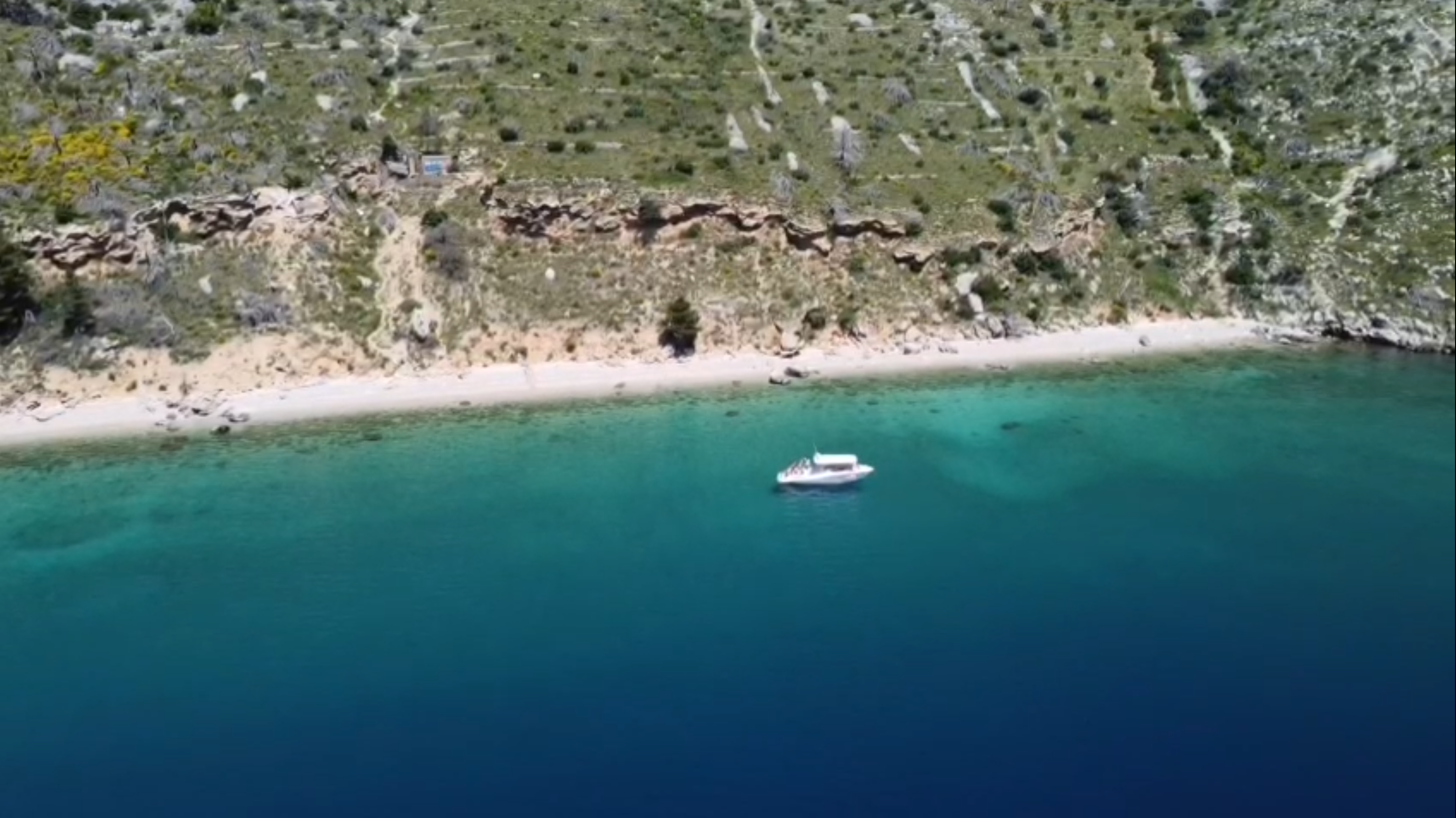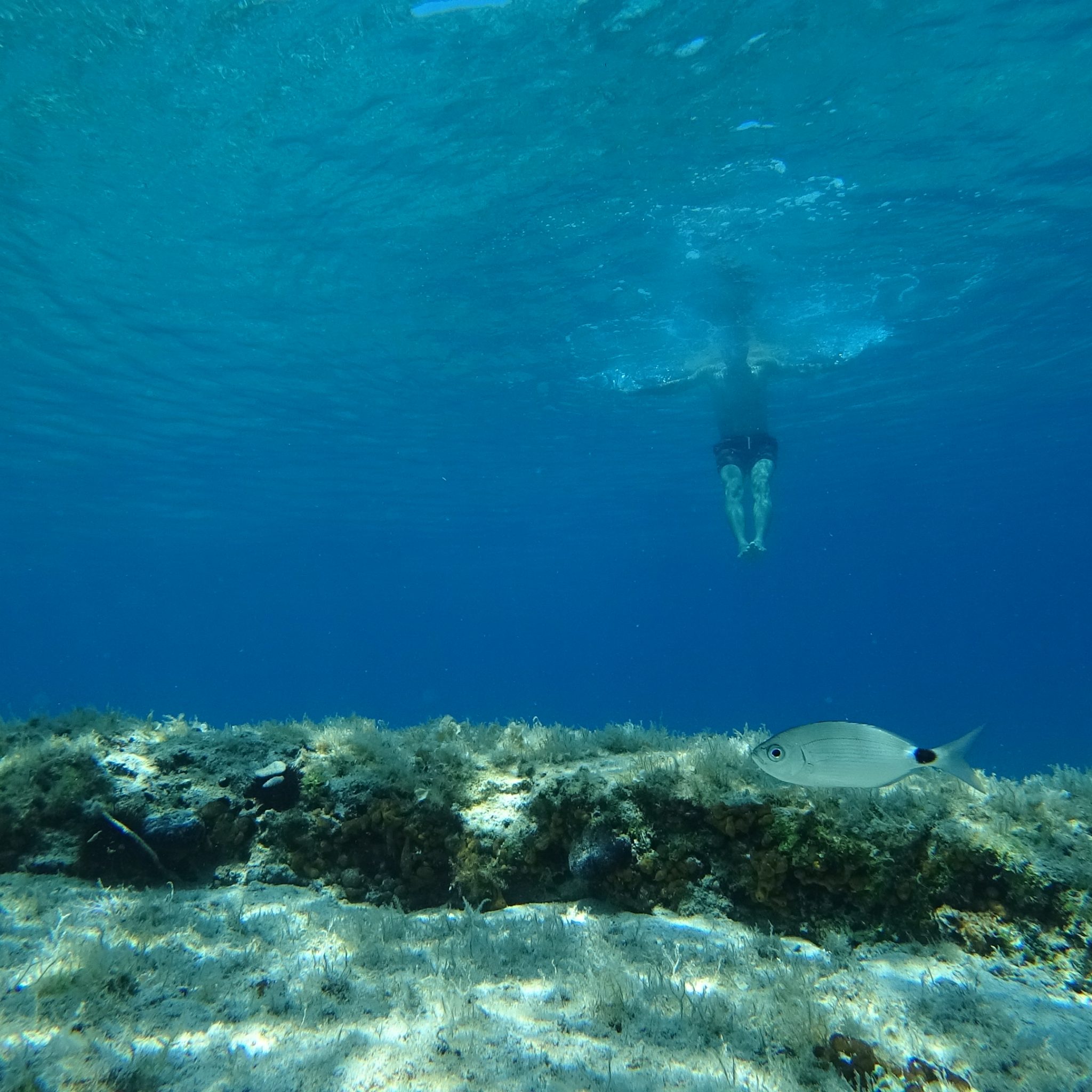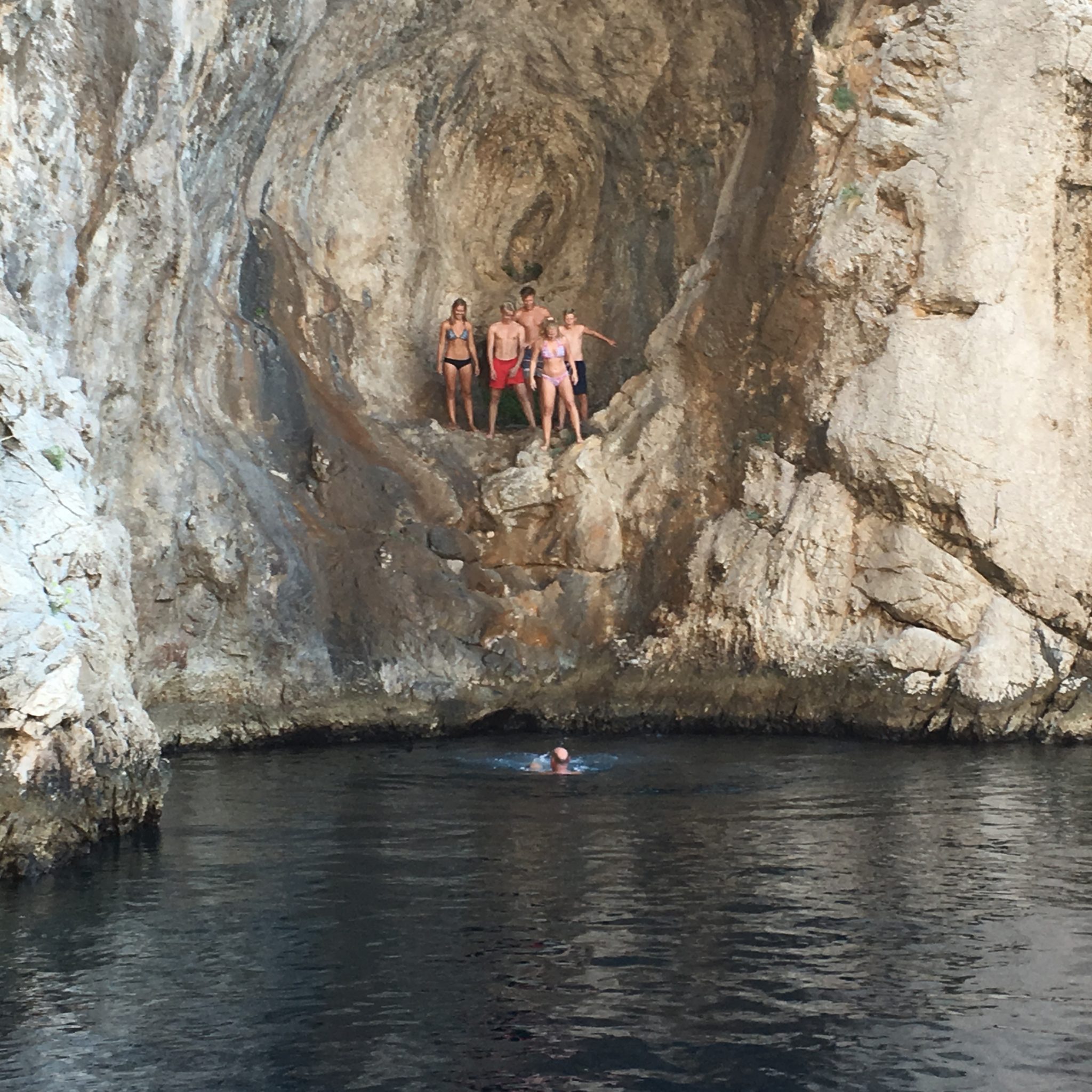 Screenshot from 2021-06-15 10-09-55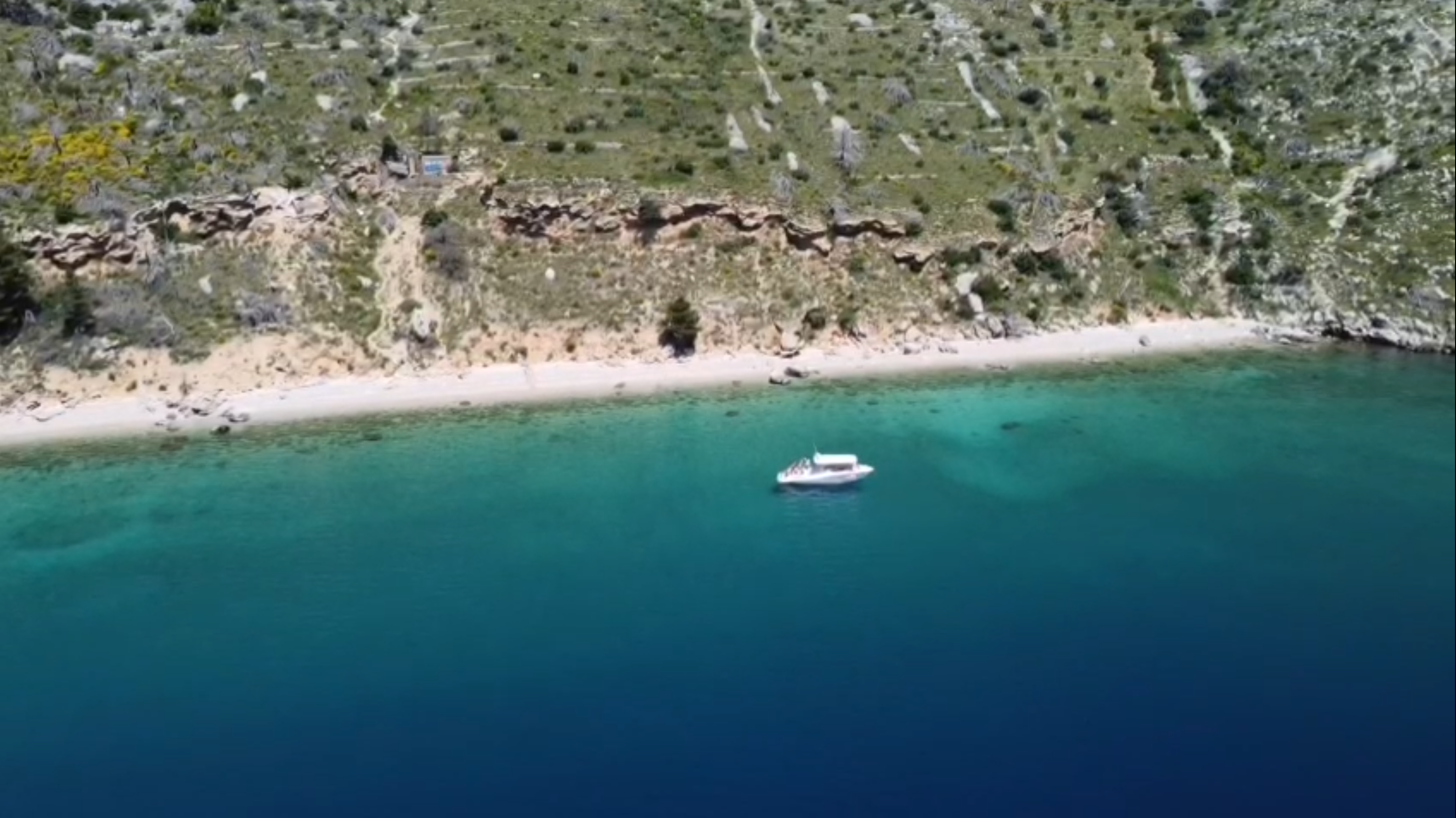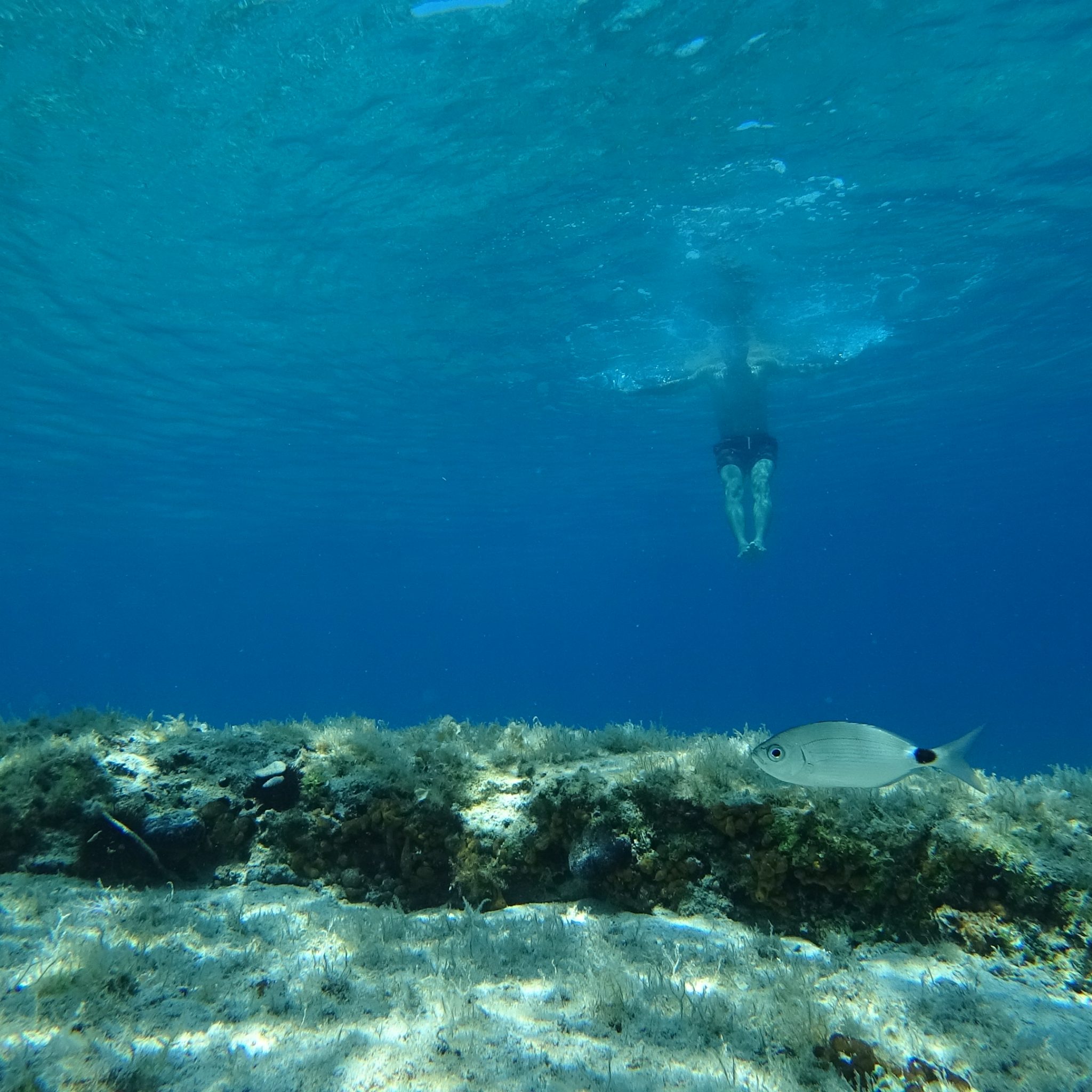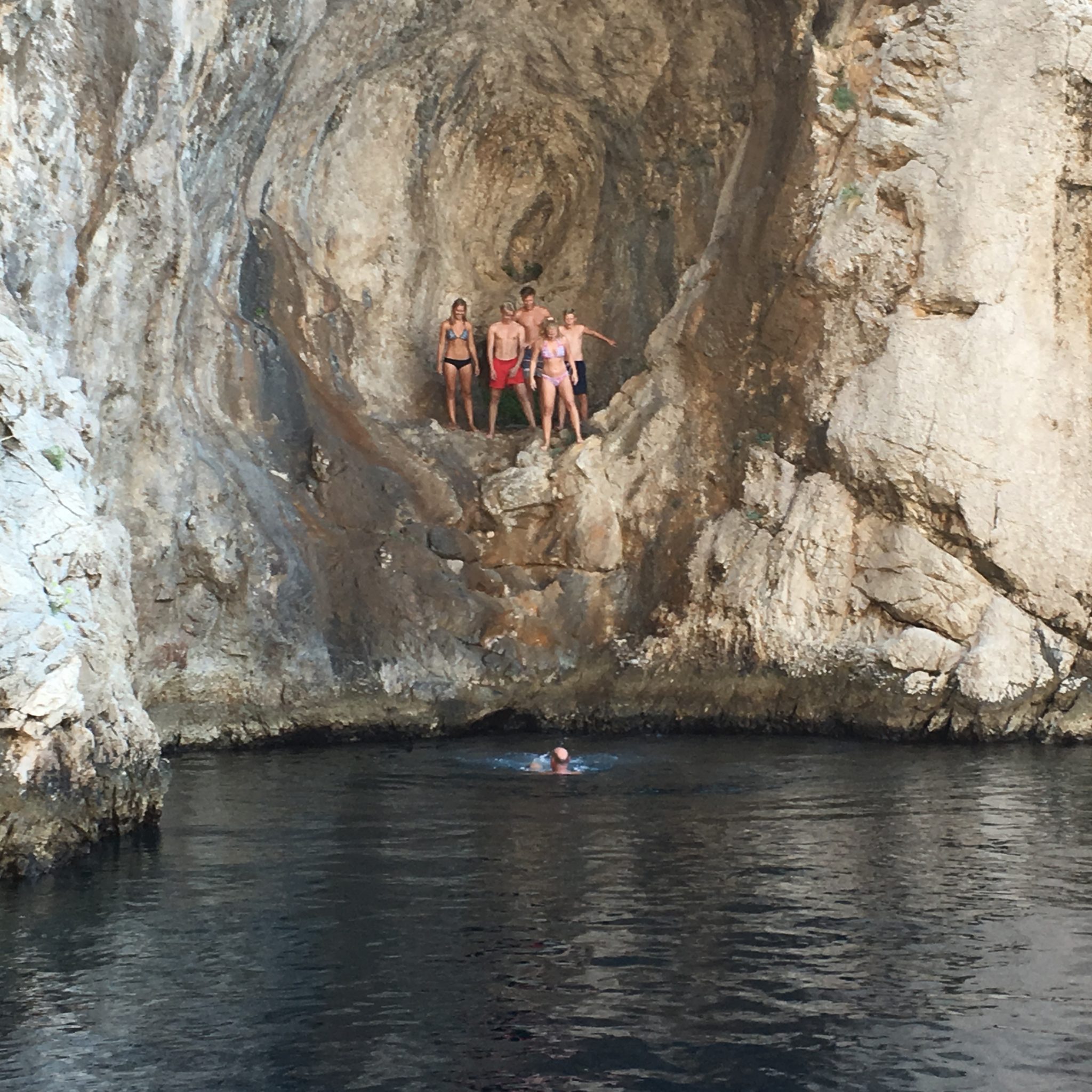 Price
On inquiry
NOTE: This is a private tour. You will be renting the whole boat for yourself.